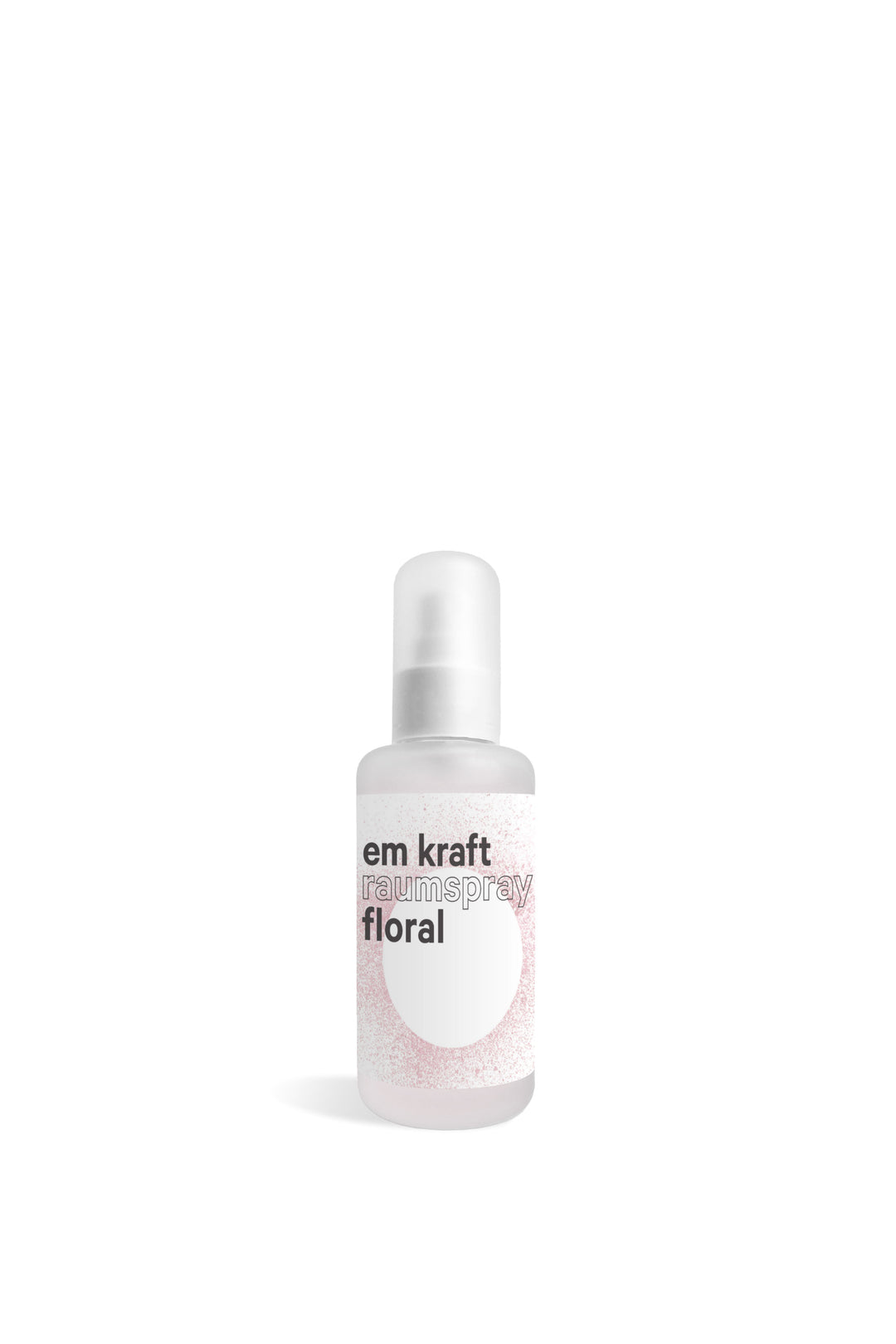 Room spray floral 100ml
Room spray floral 100ml
Regular price
CHF 18.80
CHF 18.80
A soft, floral, balancing room fragrance with a multi-layered effect

With five pure natural essential oils
Positive microclimate thanks to effective microorganisms
Made from 100% renewable raw materials

In frosted glass bottle
Made in Switzerland
A sensual floral fragrance that combines the elegance of ylang with the warmth of benzoin. The fresh beauty of black pine needle oil and the mysterious depth of frankincense complement each other perfectly. Cardamom adds an exotic spice. This fragrance unfolds a harmonious melody of flowers and spices and creates an aura of grace and mysticism.

Usage:
2-3 sprays, neutralises unwanted odours, for a pleasant room climate. Shake before use.


Composition:
Alcohol. effective microorganisms, natural essential oils. Contains: Limonene, linalool, citral.


Environmental information:
Made from 100% renewable raw materials.