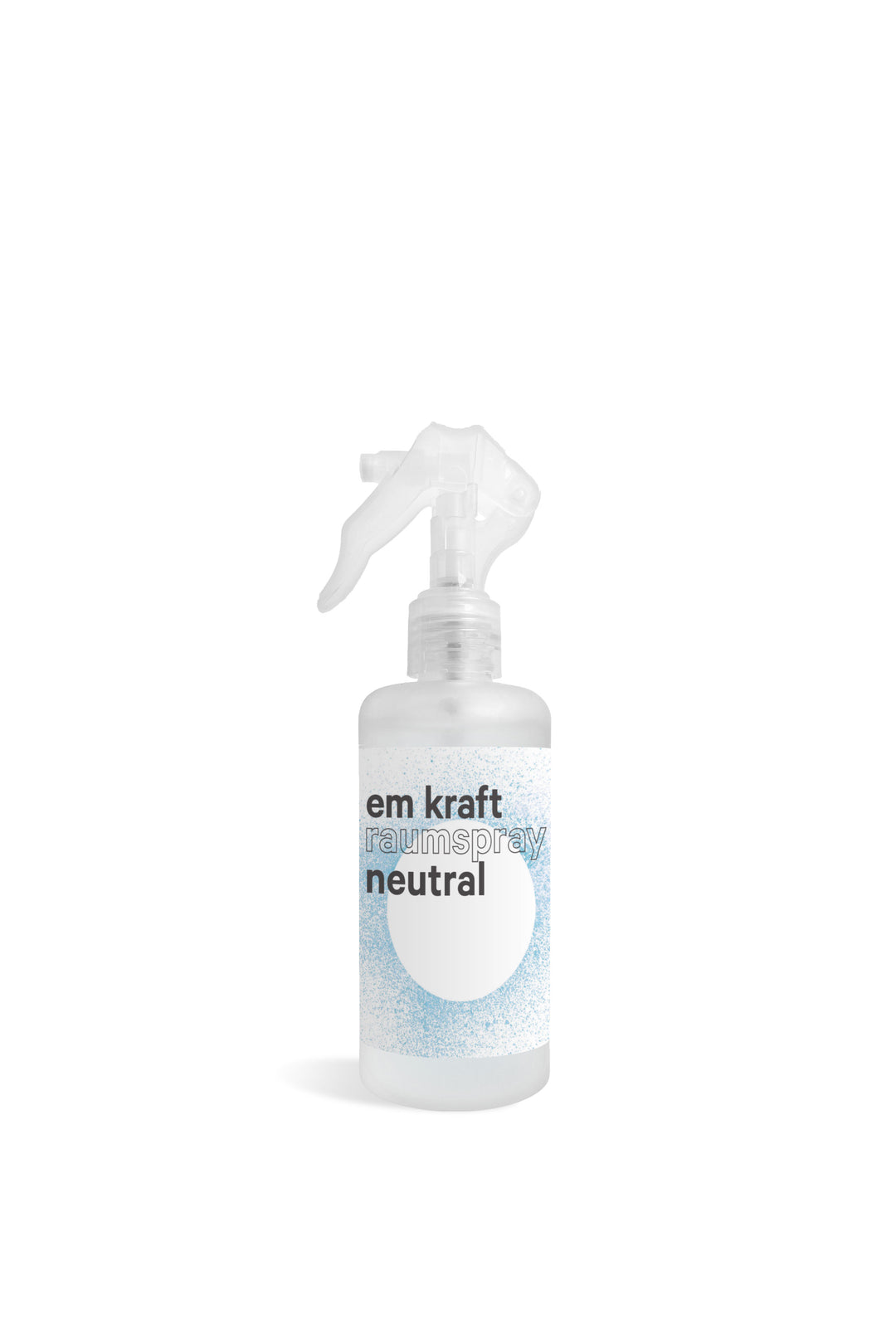 Room spray neutral 200ml
Room spray neutral 200ml
Regular price
CHF 28.80
CHF 28.80
Natural room spray to vitalise the room atmosphere

Neutralises odours
With effective microorganisms, manju and essential oils
Probiotic, made from 100% renewable raw materials

In frosted glass bottle
Made in Switzerland
The room spray neutralises unwanted odours, harmonises and creates a pleasant room climate. In addition to Effective Microorganisms, the room spray has been enriched with EM ceramics, Manju (an extract of green papaya, natural rice, rice bran and brown algae fermented with Effective Microorganisms) and natural fragrances.


Usage:
2-3 sprays, neutralises unwanted odours, for a pleasant room climate. Shake before use.


Composition:
Activated water, effective microorganisms, EM-X, EM-Ceramic, Manju, Manju Sea Salt, natural essential oils, organic sugarcane molasses.


Environmental information:
Made from 100% renewable raw materials.