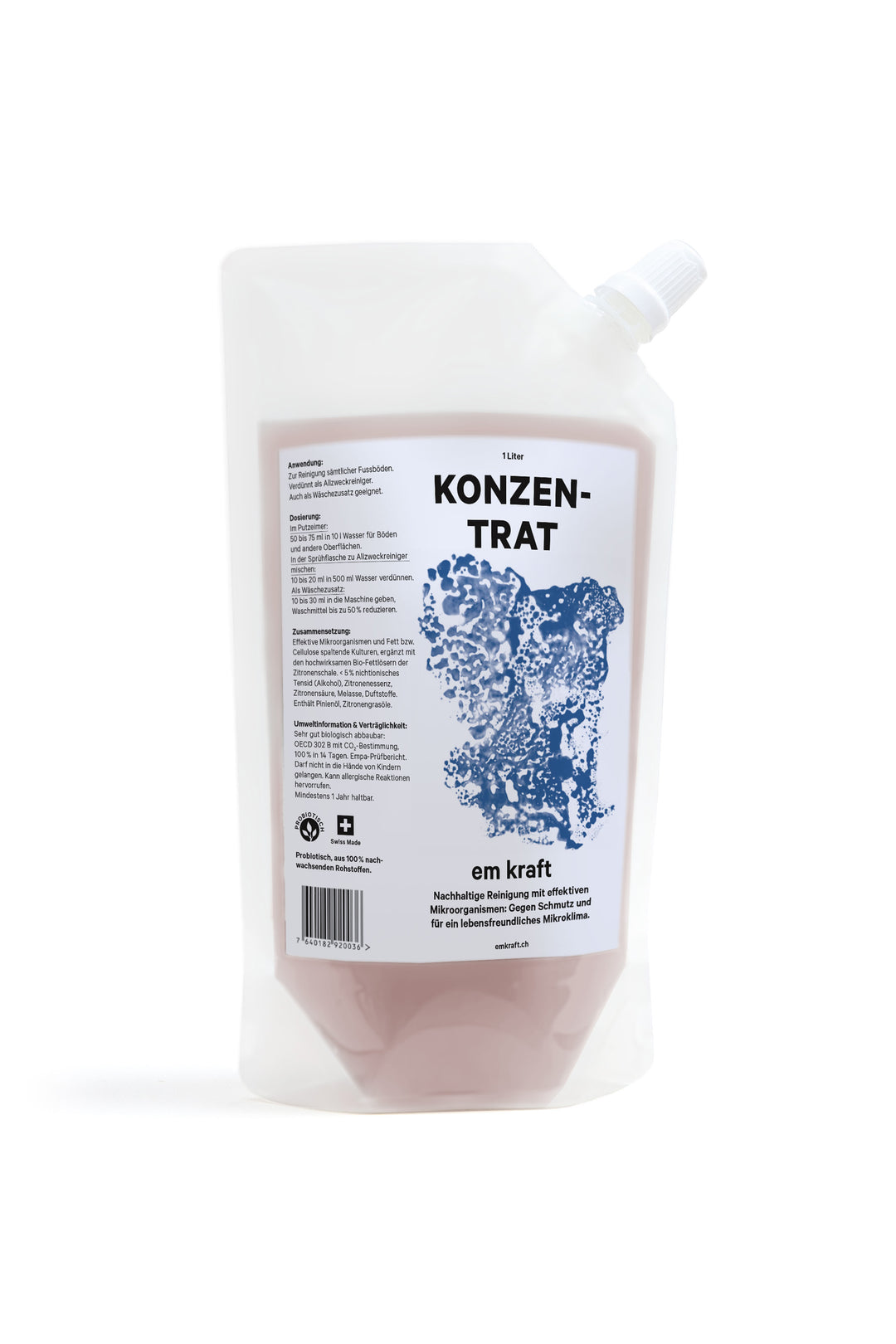 Concentrate refill 1l
Concentrate refill 1l
Regular price
CHF 36.60
CHF 36.60
Application:
For cleaning all floors. Diluted as an All-purpose cleaner. Also suitable as a laundry additive.

Usage:
In a bucket:
50 to 75 ml in 10 l water for floors and other surfaces
Mix to all-purpose cleaner in the spray bottle:
Dilute 10 to 20 ml in 500 ml water
As a laundry additive:
Add 10 to 30 ml to the machine, reduce detergent by up to 50 %

Composition:
Effective microorganisms and fat or cellulose splitting cultures, supplemented with the cleaning power of lemon. < 5% non-ionic surfactant (alcohol), lemon essence, citric acid, molasses, perfumes. Contains: Pine oil, lemongrass oil.

Environmental Information & Compatibility:
Very good biodegradability: OECD 302 B with CO2 determination, 100 % in 14 days. Empa test report.
Keep out of the reach of children. May cause allergic reactions.

Can be stored for at least 1 year.