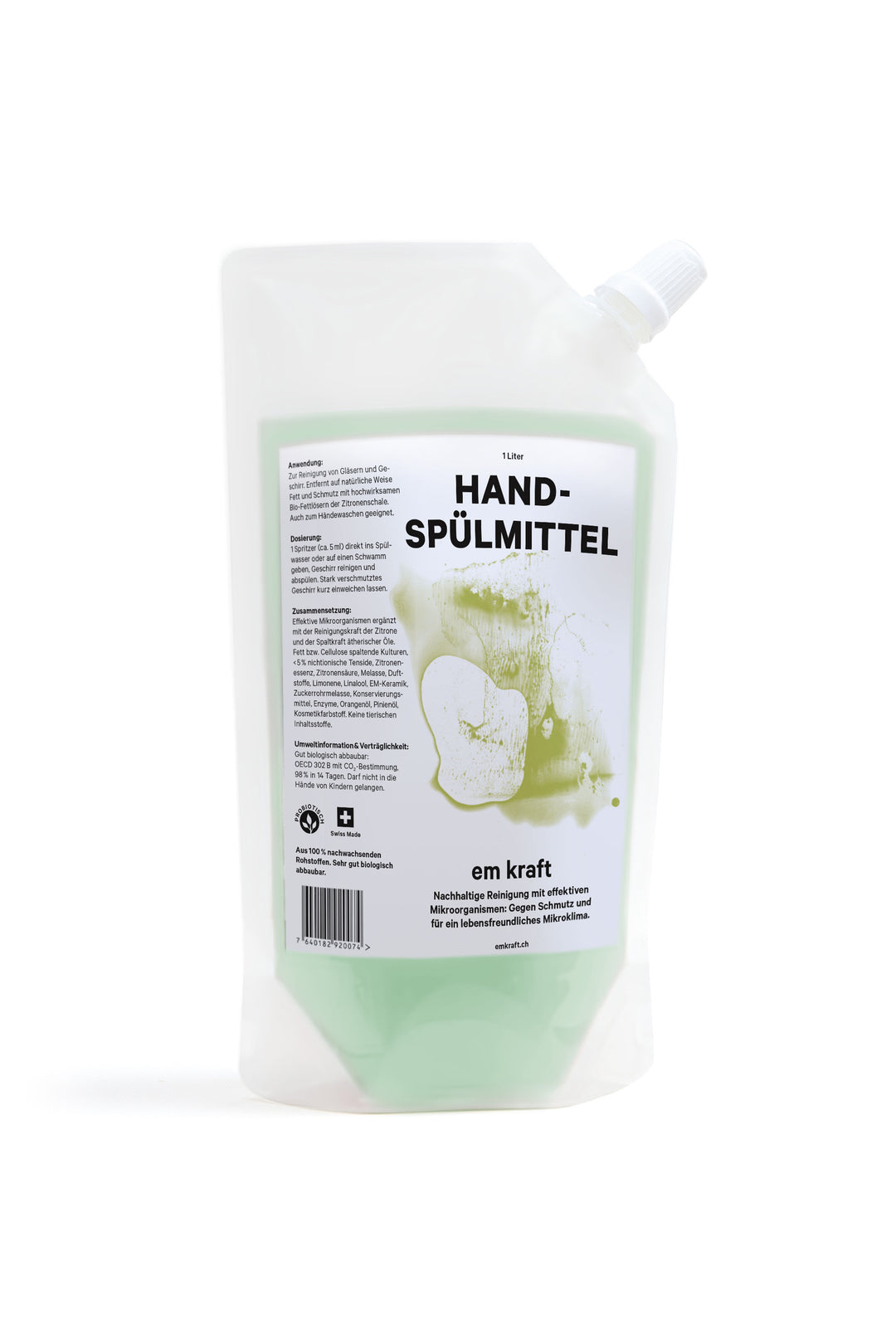 Dishwashing liquid refill 1l
Dishwashing liquid refill 1l
Regular price
CHF 17.80
CHF 17.80
Application:
For cleaning glasses and dishes by hand. Removes grease and dirt in a natural way with highly effective organic lemon peel grease removers. Also suitable to wash hands.

Usage:
1 splash (approx. 5 ml) directly into the rinse water or onto a sponge, clean dishes and rinse. Let heavily soiled dishes soak briefly.

Composition:
Effective microorganisms supplemented with the cleansing power of lemon and the splitting power of essential oils. Fat or cellulose splitting cultures, < 5 % non-ionic surfactants, lemon essence, citric acid, molasses, fragrances, limonene, linalool, EM ceramics, sugar cane molasses, preservatives, enzymes, orange oil, pine oil, cosmetic dye. No animal ingredients.

Environmental information & compatibility:
Very good biodegradability: OECD 302 B with CO2 determination, 98% in 14 days. Keep out of the reach of children.